Patience Fisher
Patience is an Associate Certified Cat Behavior Consultant, with a BS in Biology and a MS in Engineering. Although she began her career writing environmental impact statements, she has enjoyed owning cats her entire life.
Because research and animal behavior were always her passion, in 2006 she began working with cats and adopters at an animal shelter, and fostering and training the cats with behavioral problems.
She fostered 30 such cats, many of whom were introduced to her cats to see if they could be adopted out to multi-cat households. This gave her multiple experiences with different cats' reactions to being introduced to resident cats.
Patience got her certificate in Veterinary Assistance in 2010, and her diploma in Feline Behavior and Technology in 2015. After receiving her diploma, she began writing articles for both the Pet Professional Guild (PPG) and the International Association of Animal Behavior Consultants (IAABC).
Patience presented a webinar to the PPG on how to introduce a new cat to a resident based on her years of experience with behavioral fosters. She also presented on how to set a new cat up for success to the PPG and to Humane Animal Rescue.
In 2016, Patience started her own company, Patience for Cats LLC. Since then she has helped many clients whose cats were peeing outside the box, spraying, being aggressive to other cats, or being aggressive to people.
She has also trained cats to do many things, including coming when called, going in a box and waiting, entering a carrier, and letting a person trim their claws.
Patience continues to build on her education by attending conferences and courses offered by the IAABC, PPG, and the American Association of Feline Practitioners.
She has been published many times in both BARKS from the Guild and The IAABC Journal.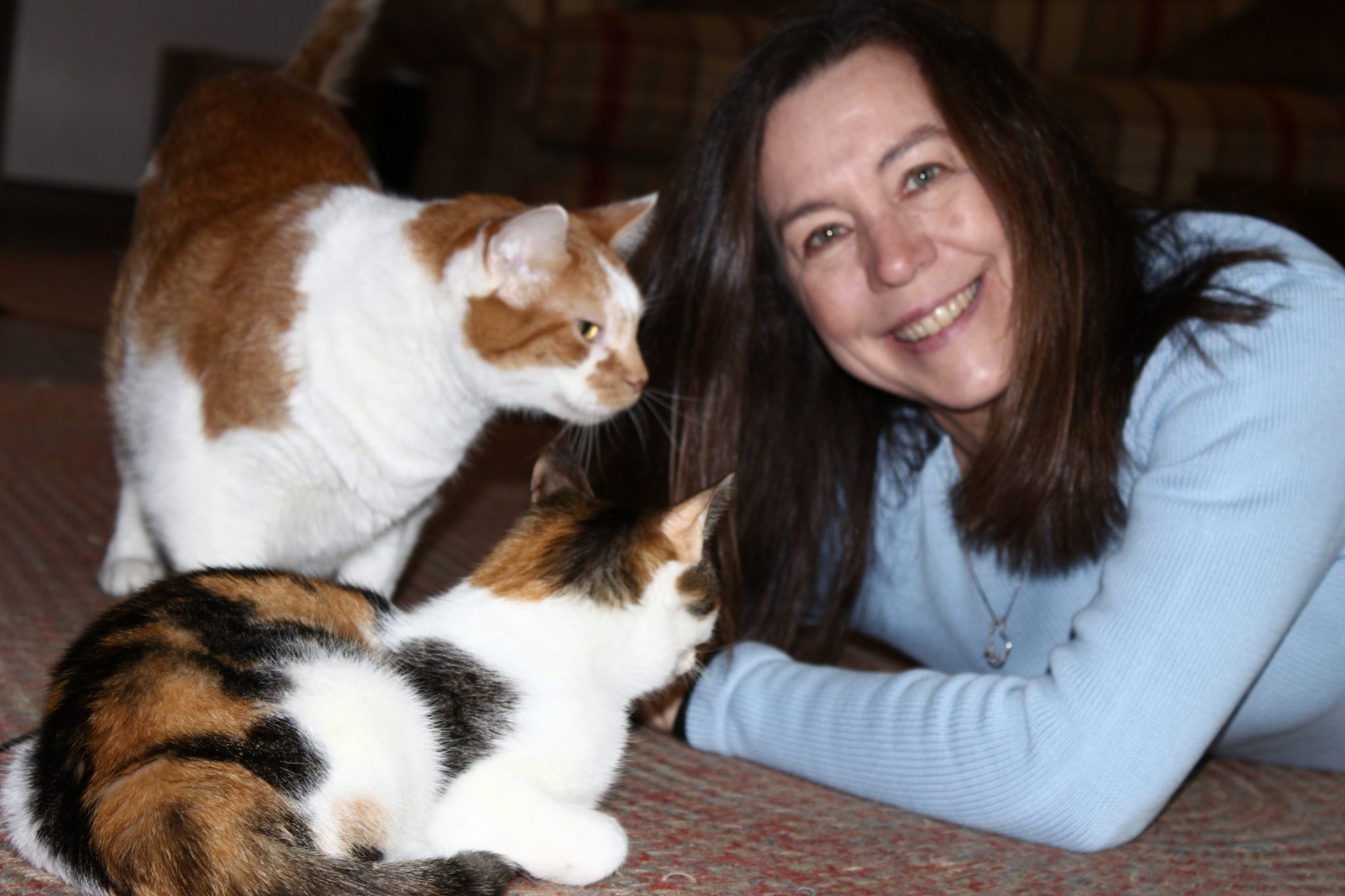 Published Works and Presentations on Animal Behavior:
Dialing back from rage to relaxed: Desensitizing and counter-conditioning fear-aggressive cats. Presentation for Hippocampus Online conferece, Working with Fearful and Aggressive Felines. February 11, 2023
When Friends Become Enemies:  re-directed and non-recognition aggression between cats. Presentation for the IAABC conference, POUNCE! 2022 . November 19—20, 2022.
The Science of Feline Introductions, A Self-Study Course for the IAABC, available for purchase starting in March 2021
Beyond the Gate, The IAABC Journal, Summer 2020.
Cat Reintroductions via Online Consultations, The IAABC Journal, Fall 2020.
Training a kitten to go-to-box, The IAABC Journal, February 2018.
An Interview with Sarah Ellis, Author of "The Trainable Cat", The IAABC Journal, February 2017.
Evaluating Research, BARKS from the Guild, November 2016, p. 57
An Interview with Tara Gifford, The IAABC Journal, October 2016
Training a Cat to Use a Scratching Post, BARKS from the Guild, July 2016, p. 25
An Interview with Dr. Michael Savko, a chiropractor, certified in the VOM healing technique, BARKS from the Guild, May 2016, p.43
Money in the Bank, BARKS from the Guild, March 2016, p. 48
How Domesticated are Cats? BARKS from the Guild, January 2016, p. 50
Slowly Does It, BARKS from the Guild, September 2015, p. 44
Litter box Issues, Presentation for the staff of Allegheny North Veterinary Hopsital, October 15, 2019
Setting Your Cat Up for Success, Presentations for Humane Animal Rescue (for staff, and then for the public) August 3 and October 29, 2019
Learn How to Introduce Cats to Each Other, Webinar for The Pet Professional Guild, February 18, 2016, 7:00 PM - 8:00 PM (EST)
Setting Your Cat Up for Success, Webinar for The Pet Professional Guild, September 3, 2015, 7:00 PM - 8:00 PM (EST)